iFLY VR Ultimate is an incredibly unique experience! With iFLY virtual reality you get all the exhilaration and visuals of solo outdoor skydiving but without the staggering heights and extensive training. Strap on your specialised VR helmet and get ready to FLY. You will fly 3 VR scenes including a wingsuit BASE jump, a skydive over Hawaii and the Swiss Alps,
The iFLY VR Ultimate package includes:
Comprehensive training session
2 x training flights
3 x VR flights (skydiver over Hawaii, the Swiss Alps, and a wingsuit BASE jump)
Flight suit, helmet, ear plugs and safety goggle hire
One on one assistance from an instructor as you fly
Souvenir flight certificate
Indoor skydiving is safe for kids, exciting for teens, fun for adults and realistic for skydivers.
Whether you're 3 or 103, the state-of-the-art, fully-controlled, ultra-safe environment makes indoor skydiving accessible for people of any ability. Simply lean into the wind inside the giant glass tunnel and float effortlessly into flight guided by a qualified instructor. The 360 degree glass tunnel and all-round viewing platform lets you share the magic with family and
friends as they watch on with excitement.
Each indoor skydiving flight is equivalent to the free fall part of an outdoor skydive from 14,000 feet! For 50 seconds you will be flying in the air and experience what free fall skydiving is really like, however without worrying about weather, plane delays, travel time or having to actually jump out of a plane!
PLEASE NOTE: You must arrive 1 hour before your selected flight time.
The High Fly: Experience the rush of being zoomed towards the top of our tunnel by one of our qualified instructors with a High Fly for an additional $15 (payable on the day). Watch the experience here. Book in the following sessions: 10am, 12pm, 6:30pm and 8:30pm Mon-Fri, and additionally at 2pm and 4:30pm on weekends. Request the high fly add on when you arrive.
Photos, videos and a great range of merchandise are all available onsite for purchase after your flight.
Accessibility: We pride ourselves on being able to fly those with physical and/or psychological disabilities and
understand that each case is unique. Please call us on 1300 366 364 to discuss your individual access requirements prior to booking so we can be prepared to make your dreams of flight come true.
Flight Restrictions
People with prior heart
issues, back injuries or shoulder dislocations are advised not to fly.


Participants who are under
180cm tall and weigh over 105kg, or over 180cm tall and weigh over 115kg
must contact us before booking.


For participants with
physical and/or psychological disabilities, please contact us on 1300 366
364 or at info@ifly.com.au prior to
arrival to discuss individual access requirements so we can best prepare
for your flight.


Click here to view our full restrictions prior to booking

Photo Gallery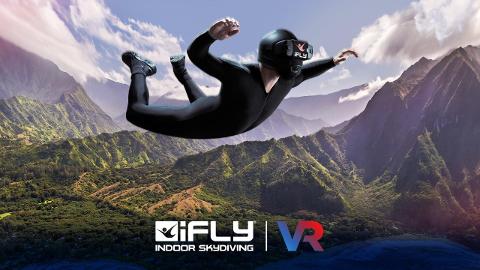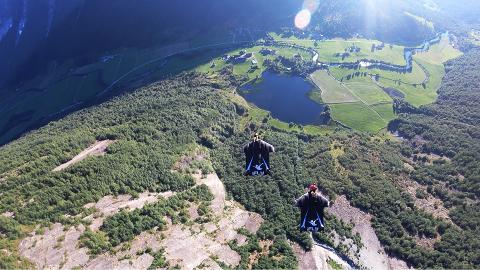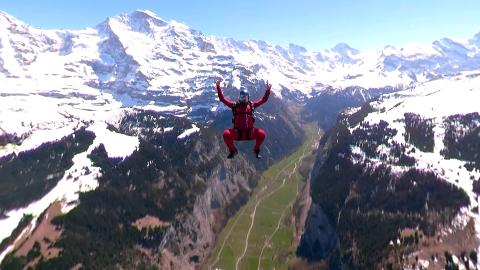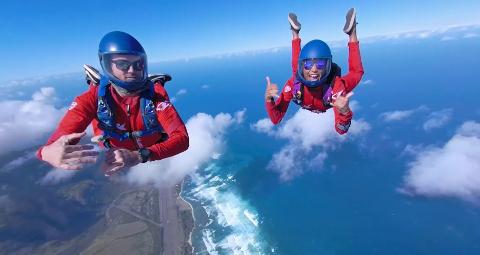 Terms and Conditions
Who Can Fly? - Are aged 3-103; - Are not pregnant; - Are not under the influence of alcohol or non-prescription drugs; - Are not wearing a hard plaster cast; - Does not suffer from any neck, back or heart conditions; - Has not previously suffered a dislocated shoulder; - Has signed our Statement of Risk waiver form; - Is accompanied by an adult if under 18 years of age; - Are under 105kg if under 180cm tall, or under 115kg if over 180cm tall* - Management reserves the right to refuse service to anyone at any time. *Flyers over our standard weight limit but under 135kg may fly provided an experienced instructor is available to take the flight. The experienced instructor must be requested at least 7 days prior to the flight date and will incur a $30 fee. The High Fly add-on is not available to those over our standard weight limit. All other terms and conditions apply. Accessibility: - We pride ourselves on being able to fly those with physical and/or psychological disabilities and understand that each case is unique. Please call us on 1300 366 364 to discuss your individual access requirements prior to booking so we can be prepared to make your dreams of flight come true. Reservation Time: - Your reservation time is your scheduled flight time. This means that first-time flyers should arrive 60 minutes before their scheduled flight time and return flyers must arrive no less than 30 minutes before their scheduled flight time in order to complete any paperwork and attend the training session as necessary - Late arrivals will be moved to the next available session or rescheduled for a nominal fee. Flyers who arrive late and consequently miss the pre-flight briefing may be subject to a rescheduling fee. Please note the next available flight, may not be on the same date as your booking. What to Bring: - Appropriate state identification; - Your booking confirmation and/or reference number; - Some money to purchase any merchandise or additional flights; - Comfortable and appropriate clothing (we advise not to wear a shirt with a collar); - Lace-up shoes (shoe hire available to hire for a small fee); - Something to tie long hair back and/or a hairbrush, if applicable. Rescheduling & Cancellations: - You may reschedule your flight free of charge with a minimum of 48 hours notice by emailing info@ifly.com.au or calling 1300 366 364. - Rescheduling within 48 hours will incur a fee of $30 per person. - There is no charge to transfer the flight to a friend - this can be done on arrival. - iFLY reserves the right to cancel flights at short notice due to mechanical failure, unscheduled repairs, maintenance or anything outside of our control. - In the event that iFLY does cancel your booking, it will be rescheduled at the next available timeslot. No refund will be available. - There will be no refund for cancellations made by the customer. - If you fail to arrive for your flights, your booking will be void and no refunds will be issued. - iFLY does not offer refunds, wholly or partially. Please make sure you agree to the Terms & Conditions before purchasing your flight. - Cancellations require 48 hours' notice. Such reservations may only be rescheduled under the same terms as the original reservation's pricing and applicable restrictions. As a courtesy, iFLY may elect to reschedule such cancellations, but shall do so at its sole discretion and may require the payment of an administrative fee. - Customers with repeated cancellations or no-shows may lose flight privileges. - iFLY cannot be held responsible for missed reservations as a result of extenuating circumstances such as transportation, weather, nor any other reason outside of the control of iFLY, nor for expenses related to scheduled reservations. Acceptance of these Terms & Conditions: - Be advised that once you tick to accept the Terms &Conditions on the online booking form, it is received by iFLY and serves as authorisation of your payment and acceptance of the terms and conditions stated. You also agree to further indemnify iFLY, it's associate companies, directors and associates against any risk or action related to your participation in indoor skydiving.